2013 Volkswagen Tiguan Owner's Manual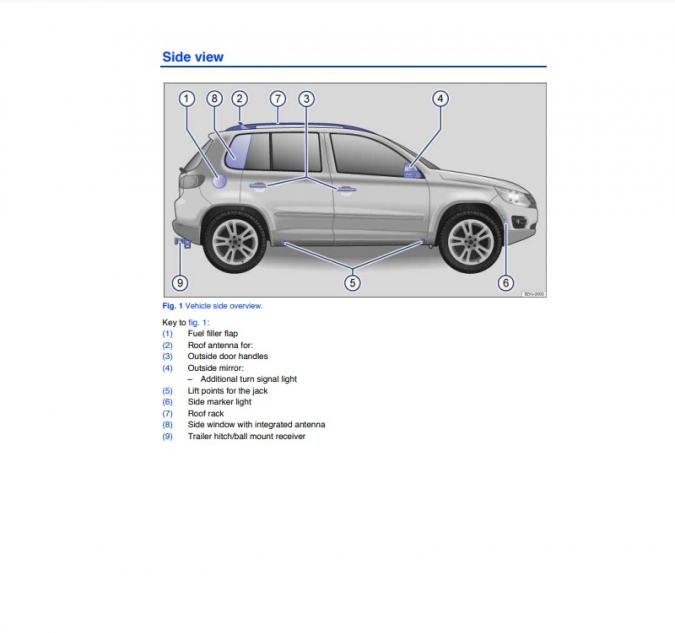 It is paired with a seven-speed "robot" with two clutches (DQ500 version). Traction is realized on both axles: Tiguan R has received a more advanced four-wheel drive 4Motion with the system of traction distribution R-Performance Torque Vectoring, in which the main gear is equipped with two clutches. That is the moment with the help of control electronics is distributed not only between axles, but also between each of rear wheels. The claimed acceleration time of the crossover to the first 100 km/h is 4.9 seconds, the maximum speed – 250 km/h.
We also have owner's manuals for other vehicle years:
Need help?
You can ask a question about your car - 2013 Volkswagen Tiguan by clicking on the link below. Please describe your question in as much detail as possible. We try to respond to each of our visitors. This service is currently free.

Ask your question on the page Need Help!